A team that works in unison towards the same goal is the key to achieving great results. A company's employees are the deciding factor when it comes to a company's success. That's why we focus on supporting each individual in their strengths. This way we can master any challenge together through flat hierarchies, and never lose our positive spirit.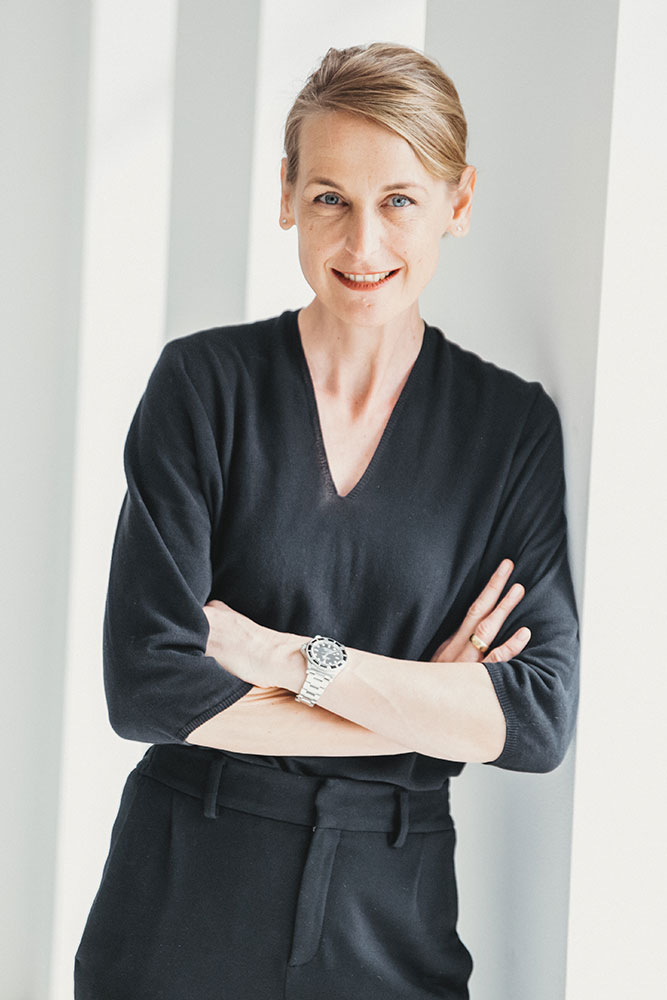 Our founder and current CEO Sylvia began her journey as a freelancer in 2009, when she developed her first own collections. Her knowledge and experience gained throughout years of working as a Head of Design as well as her highly developed sense of form, colours and planning a range of products quickly gained her recognition in the marketplace. Today, she is supported by a strong team, which she keeps in good spirits – and on their toes – with a combination of perfectionism and a large dose of humour.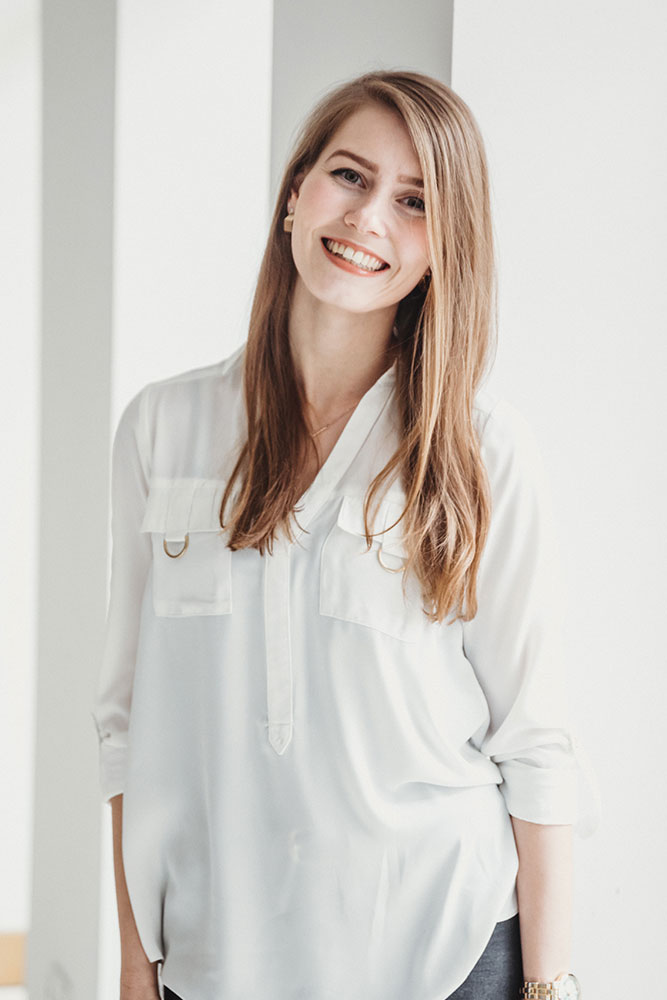 Alessa has been bringing new energy and ideas to our team since autumn 2019. As well as her wide range of knowledge and huge passion for the fashion world, Alessa is always up to date. Her athletic and dynamic nature are also reflected in the way she works. We're happy to have found further support and fresh ideas for our team in Alessa.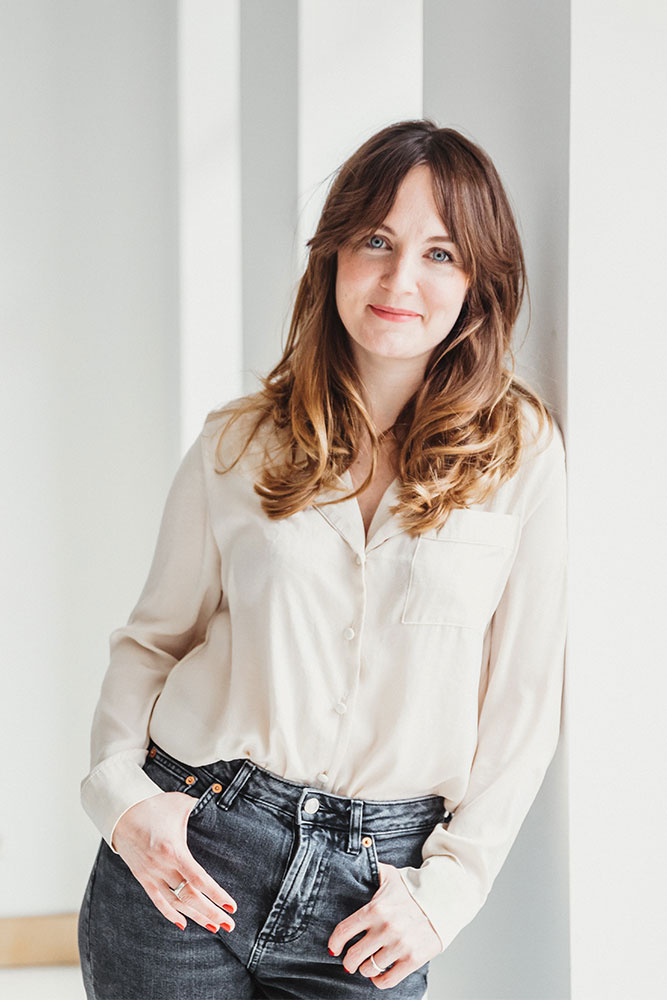 Our creative mind Nicole is based at our London office and makes sure that we don't miss any fashion trends. She always keeps an overview of the flood of trend information and manages every creative challenge without any problems. Nicole visits our German office regularly and provides us with fresh input and new ideas for our work, as well as excellent British snacks!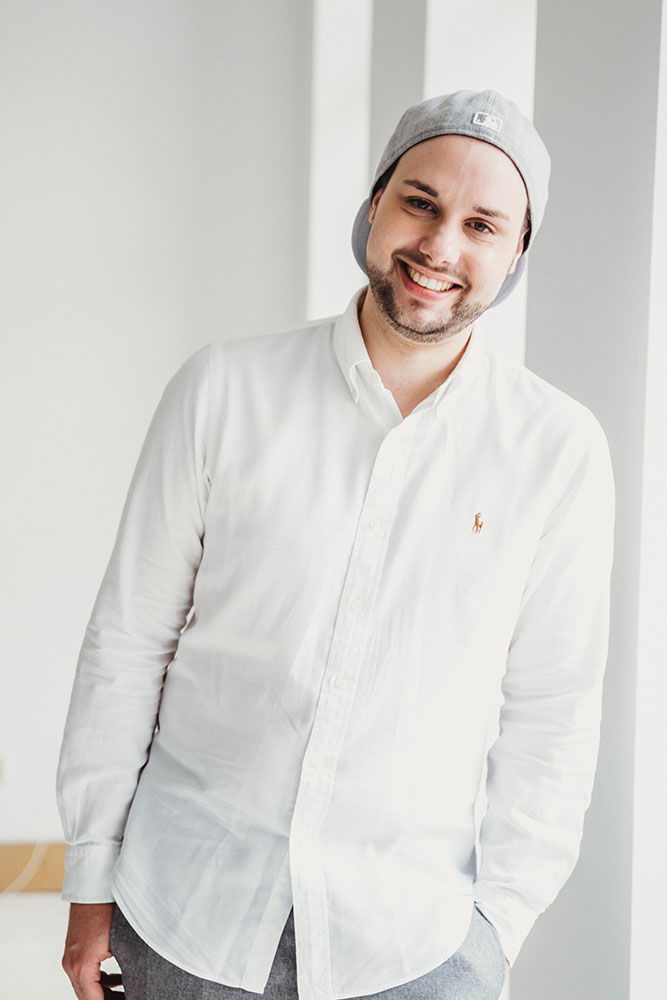 Without Matthias our office life would probably be much less vibrant and entertaining. His passion for film and theatre are noticeable every day. As an enthusiastic tailor Matthias is also happy to answer any questions around finish and processing. Anything that lands in his hands is always thought through from A to Z, and completed with loving attention to detail.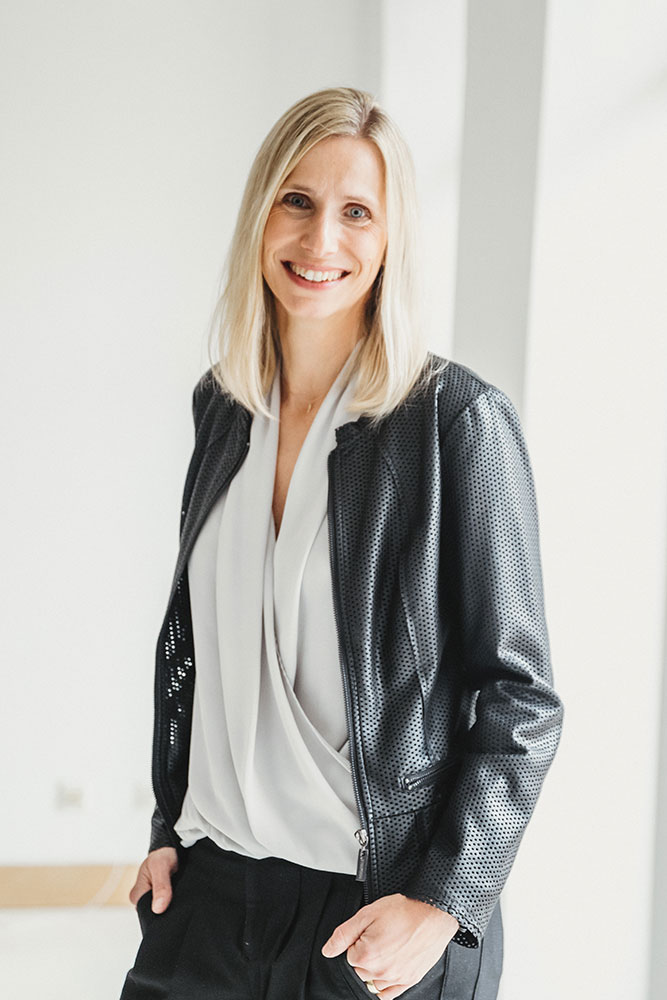 Simone joined our team in 2017 and brings way more to the table than her years of experience in the international fashion industry. She keeps a consistent overview of our workload and knows the to dos. As a mum of two little boys this powerhouse of a woman knows a thing or two about multi tasking. Furthermore, she inspires the team with her extraordinary lunch creations.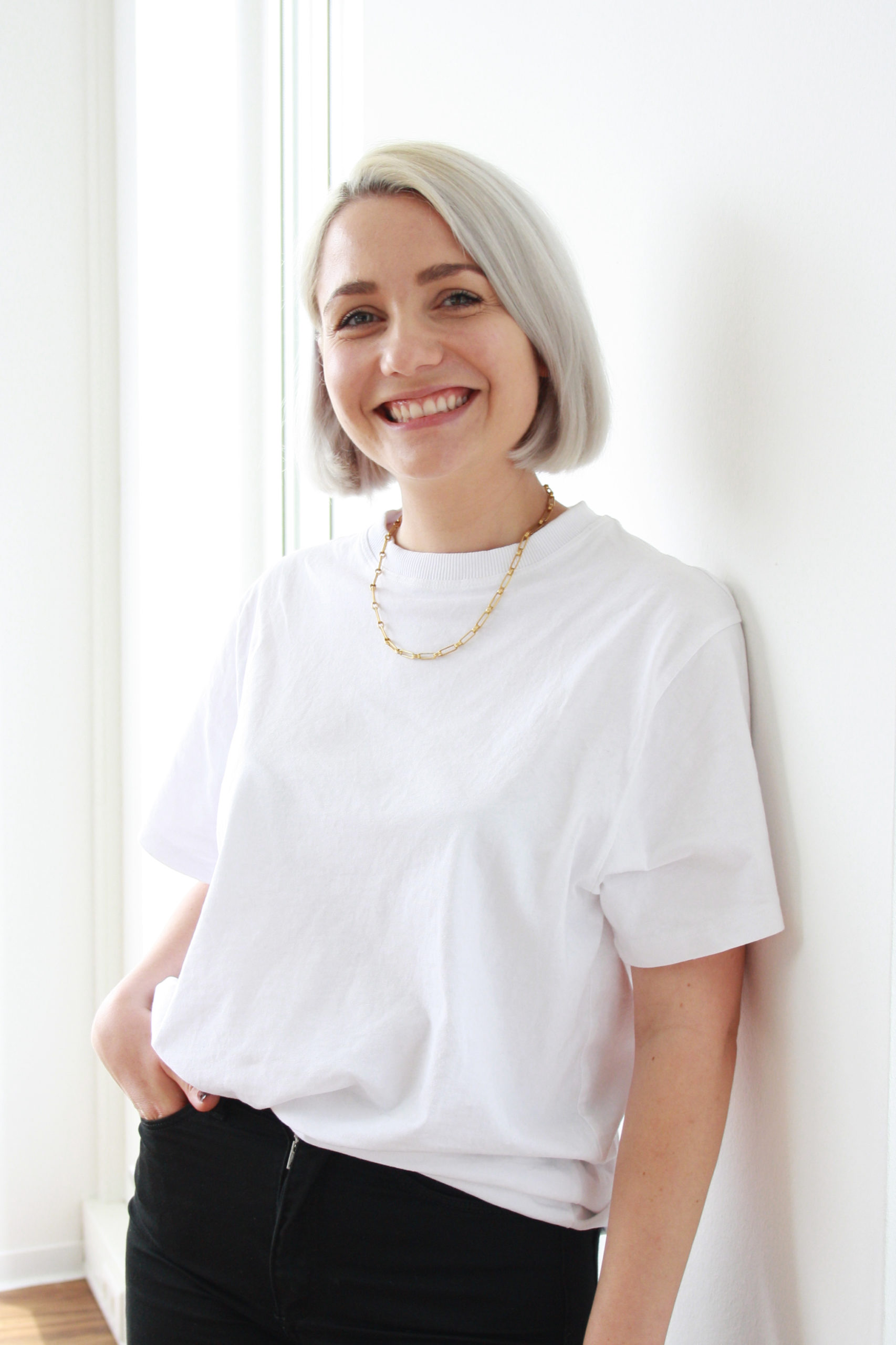 Katharina, who also goes by Kathi, went to work in a hip Berlin Atelier as a fashion technician for two years after completing her studies at the Fahmoda in Hannover. Today we benefit from her great spirit, positive vibes and big city energy that she brought back to her home town, as well as her wide range of technical skills.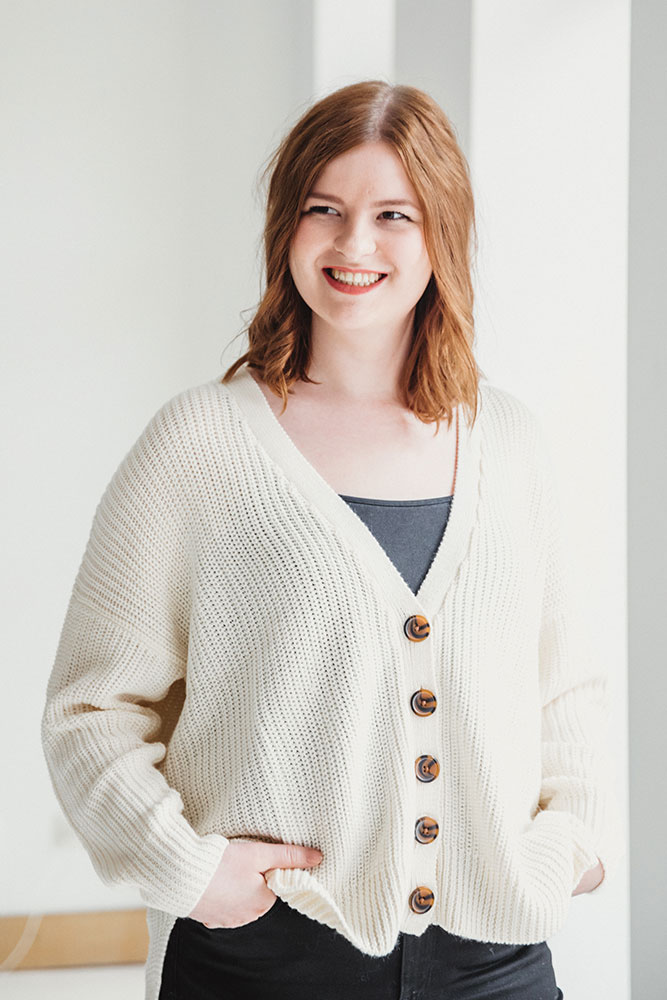 Louisa found her way to us in 2018 as additional support to the team after she graduated from fashion college. She is the first person in the office every morning, always fresh and motivated as she whips up technical drawings, work sheets and artworks like she has never done anything else in her life. Furthermore we were able to see that we can always count on our youngest team member!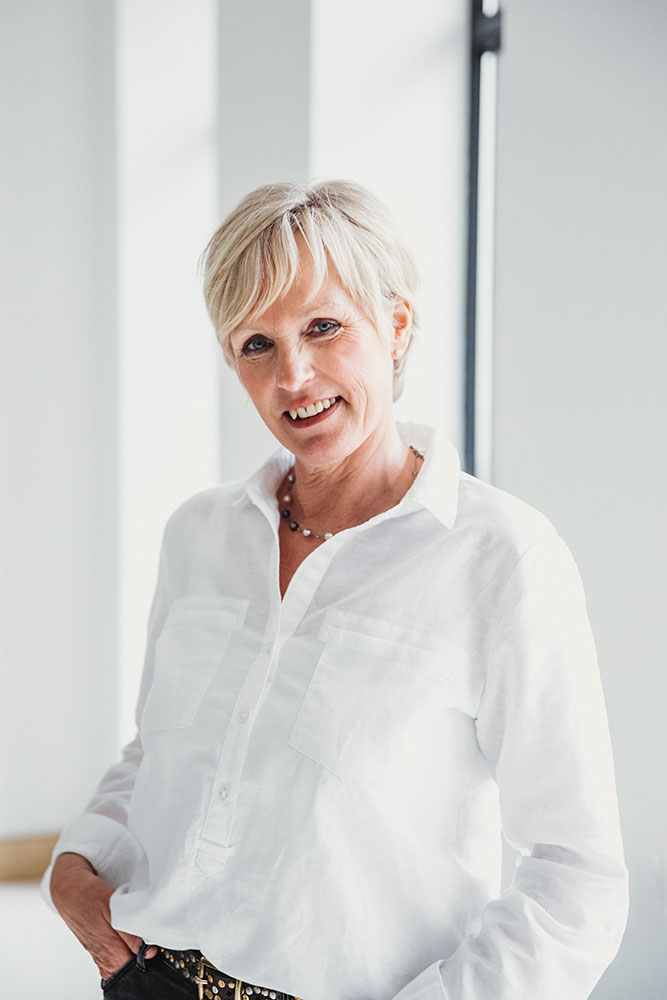 Birgit is our good soul within team Korn. Following many years of work experience in other industries, she has been with us since November 2018. Birgit takes a load off our backs by dealing with all administrative and organisational office work and book keeping. On the side she also holds the position of our very own feel-good-manager.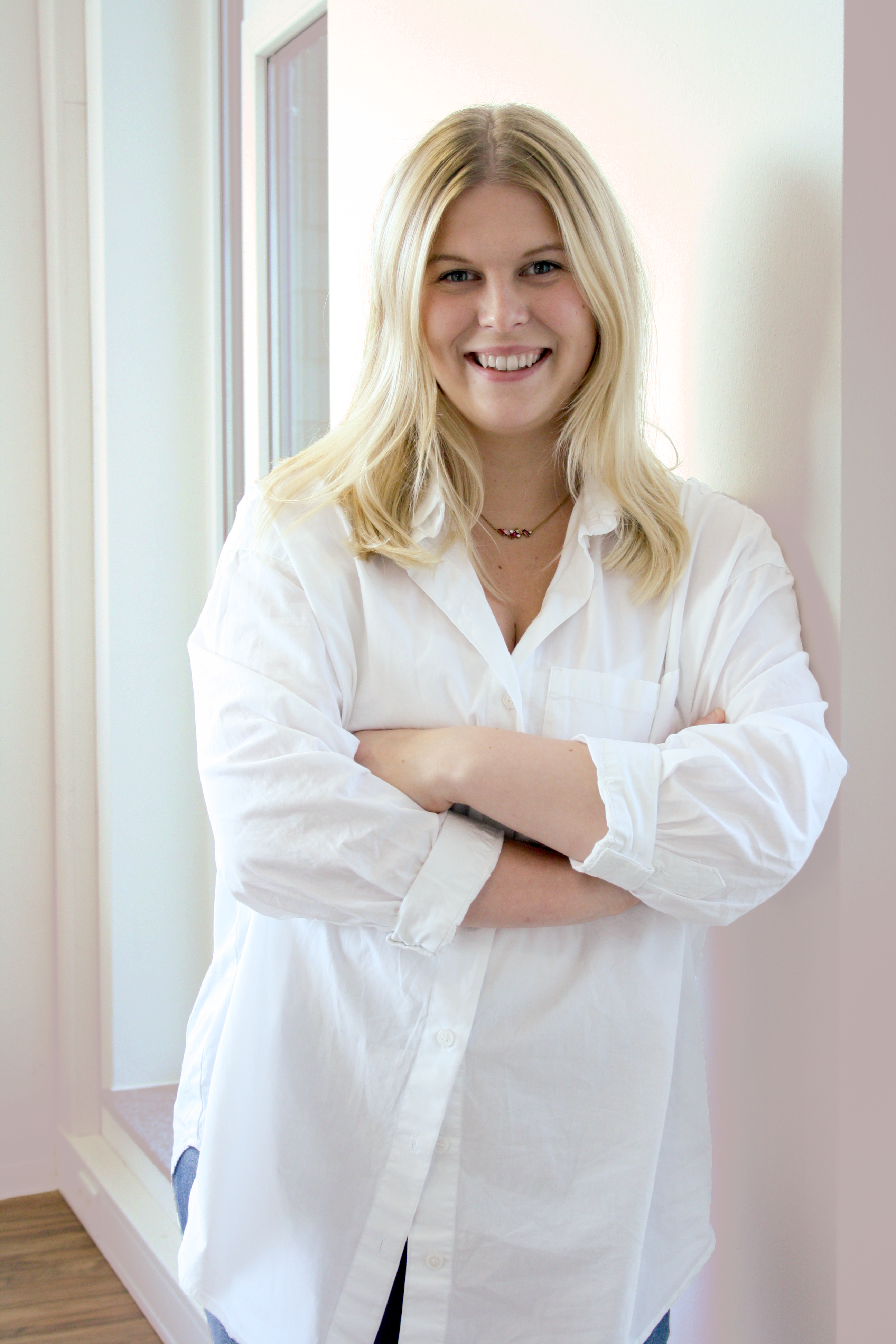 Elisa joined our team in March 2022 and always radiates with her consistent good mood and positive energy. Her previous work experience in graphic design and 3D animation make her a particular asset for our team. She devotes her utmost attention to all her tasks and has an especially skilled eye for detail.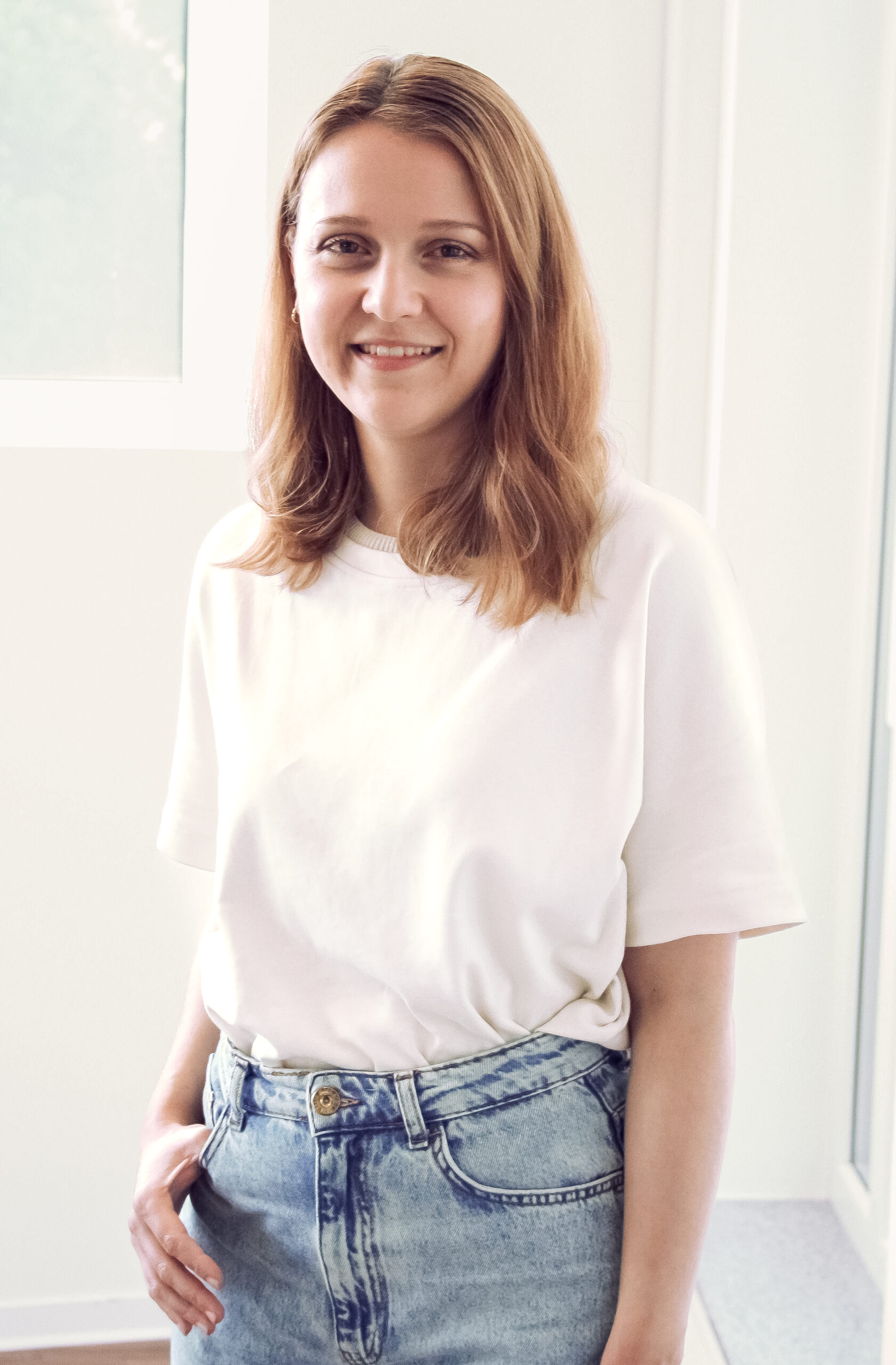 Romana joined us in 2022 after making the Rhine-Ruhr metropolis her home of choice. She loves working on projects and is our engaging and communicative all-rounder. She's passionate about technical knowledge and innovation and created her own small digital and graphic design company on the side.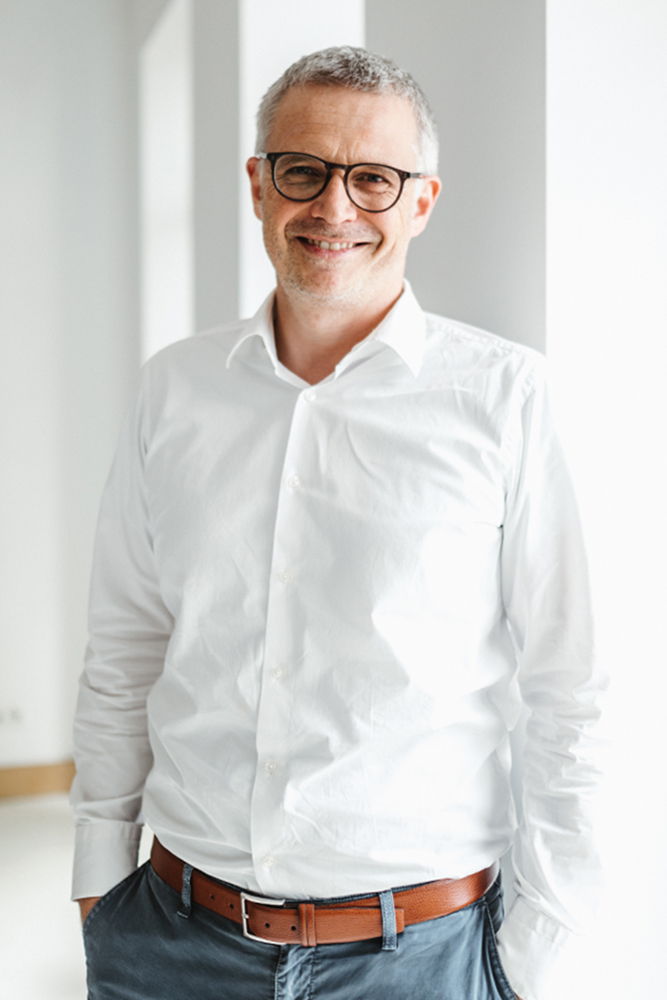 As a diverse team of creative minds we found the ideal strategic and problem-solving thinker to complete our setup in Philipp. He's made it his mission to keep developing KORN fashion concept further and to help us grow as a team. As a lawyer and entrepreneur Philipp has tons of experience and helps us with words and deeds – and keeps things light with his great sense of humour.

August-Borsig-Straße 20
59439 Holzwickede
Deutschland